OSSE School Garden Teachers and Garden Educator Training
Primary tabs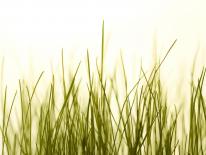 Last Date:
Location:
Walker Jones Education Campus, 1125 New Jersey Avenue NW
Details:
The Growing Garden Teachers Spring Workshop is a 2-day workshop for OSSE School Garden Grant Recipients, the first in a series of trainings aimed at providing DC schools with the tools needed to successfully engage students in garden-based learning. This workshop will inspire teachers to embrace the school garden as a meaningful outdoor class¬room and provide the resources needed to weave nutrition themes throughout subject areas and grade level (K-12).
Over two full days, Grantees will receive hands-on technical training on topics including:
• basic garden design
• soil testing and amendments
• Seed starting and greenhouse growing
• planting for an early harvest
• general garden maintenance
• trellising techniques
• Companion planting
• pest/disease identification and treatment
• Building healthy soil
• irrigation systems
In addition, participants will be guided through the development of a garden-based unit plan using curriculum materials provided, visit model youth gardens, and participate in both garden science and nutrition education demonstration lessons led by OSSE school garden partners The Washington Youth Garden and City Blossoms.